Change is Coming to ATDW


Tourism Operator Information
After 20 years of proudly serving Australian Tourism, ATDW is undergoing a transformation – a new name, a new brand, and a new platform are on the horizon.

Set to launch in early 2024, these exciting changes are all part of ATDW's commitment to providing our industry with even more powerful tools to enhance visibility and promote the beauty of Australia.

We know change can bring uncertainty. That's why we created this page for our valued Tourism Operators. We're here to provide you with early information and assure you that we're here to support your seamless move to the new platform.
On this page, you'll find details about what to prepare for, fantastic new features to look forward to, changes to be aware of at launch, and helpful tips to ensure your organisation fully benefits from this exciting upgrade.
We've done our best to cover a wide range of topics below. But, if you can't find the answer you need, please feel free to connect with our friendly team at support@atdw.com.au
What's changing?
We're gearing up for the future with:
New Brand: a new name and a fresh look that better represents who we are & what we do​.
New Platform: a modernised platform with new features and enhanced functionality.
New Support: a dedicated online support resource centre to maximise your success.
Why the change?
Tourism has changed, and so have we.
After two decades as Australia's trusted online marketplace and primary tourism content hub, we understand that times are changing. The tourism industry has diversified, technology has advanced, and our organization has evolved. As we continue to adapt to the shifting dynamics of the travel landscape, our commitment remains strong. We are dedicated to providing our industry with more robust tools and resources to boost businesses and showcase the beauty of our destinations.
About The New Platform
ATDW's new platform is designed to support the evolving needs of Australian Tourism, both now and into the future. Leveraging vital feedback from our industry, the upgraded platform is set to provide an effortless user journey, new collaboration tools, speedier review turnarounds, an intuitive profile creator, and is primed to amplify visibility and distribution opportunities for tourism operators.

New Platform Features for Tourism Operators

New Homepage Dashboard
New look and feel dashboard, prompting when your profile is due to expire, ability to view your expired and inactive profiles, and enabling more functionality particularly for operators with multiple profiles.
New User Permissions
Added ability to assign different users on your account different access permissions to your profiles, including Manager, Editor and Viewer only status.
Improved and quicker QA
We have optimised the QA processes, which we anticipate will result in quicker review by our team, and access to 'retract' your profile from the queue and continue editing.
Improved User friendly interface
The whole experience of creating and managing your profile now, should be easier, quicker and enjoyable, including the ability to modify and edit your photos in the platform.
How To Prepare For The New Platform


No special preparation is needed for the transition, but we offer these helpful tips for a smooth shift to the new platform for both you and your industry.
If it's been a while since your last login, we recommend reviewing the following steps:
Log In Now: Make sure you can log into ATDW-Online and access your profile(s) and account details.
If you don't know your password, reset it here.

Confirm Email: Ensure your email address is correct.
Emails will be validated in the new platform, so if it's not correct you may have trouble logging in.

Update Contacts: Check and update all email and contact information, you will find this in the account tab.
This will be where we send you information, updates and notifications.

Merge Multiple Accounts: Do you have multiple accounts for your business ?
Is so, please reach out to us at support@atdw.com.au and we'll combine them into one for ease of management moving forward

Check Account Users: Review the users who have access to your account and delete or update any old staff or inactive users.
You will have new user permissions to apply post launch.

Update Password: Update your password to stronger credentials.
Minimum 8 characters, must contain a letter, number and symbol.

Update Profiles: Review and update your profile(s) prior to the transition.
Be sure to update any Destination, Journey or Info Service profiles you manage.
Approach




ATDW's primary goal for this program was to minimise any inconvenience to you...our valued partners, while simultaneously providing you with an exceptional new user experience. For tourism Operators, this means that your profile/s, accounts, and data will seamlessly transition to the new platform, granting you complete access and utilisation from day one of our new modernised platform launch. However, the platform will look and operate differently to how it did before.
After conducting extensive user testing during the design process, and listening to the feedback we received, we are confident that our new platform will provide a very upgraded user-friendly experience (with loads of cool new functionality planned).
Our most important guiding principle for developing the new platform was to create an intuitive, simple, enticing, supportive and efficient platform. We really think we have achieved this through the new designs and features and are super excited to share it with you shortly.
To further assist you, we are preparing to launch a comprehensive Support Centre, complete with updated, helpful FAQs and great guides to ensure a smooth transition. Additionally, our dedicated support team will always be available to assist you whenever you need. You're not alone, we've got you ;-)
Frequently Asked Questions (FAQ's)

Will my current log in work?
Will my current profile carry over to the new platform?
Are there changes to the content in my profile?
Are the user permissions the same?
Where will we find the new portal?
How do I know that information that I receive about the new platform is not from scammers?
Who can I go to for support?
Will my current log in work?
Yes, your current log in information will work the first time you log in, however we have strengthened our security around passwords and email verification.
You will likely need to verify your email address (by clicking a link in an email we send you) and set a stronger password to meet the new criteria of a minimum of 8 characters and must contain a letter, number and symbol.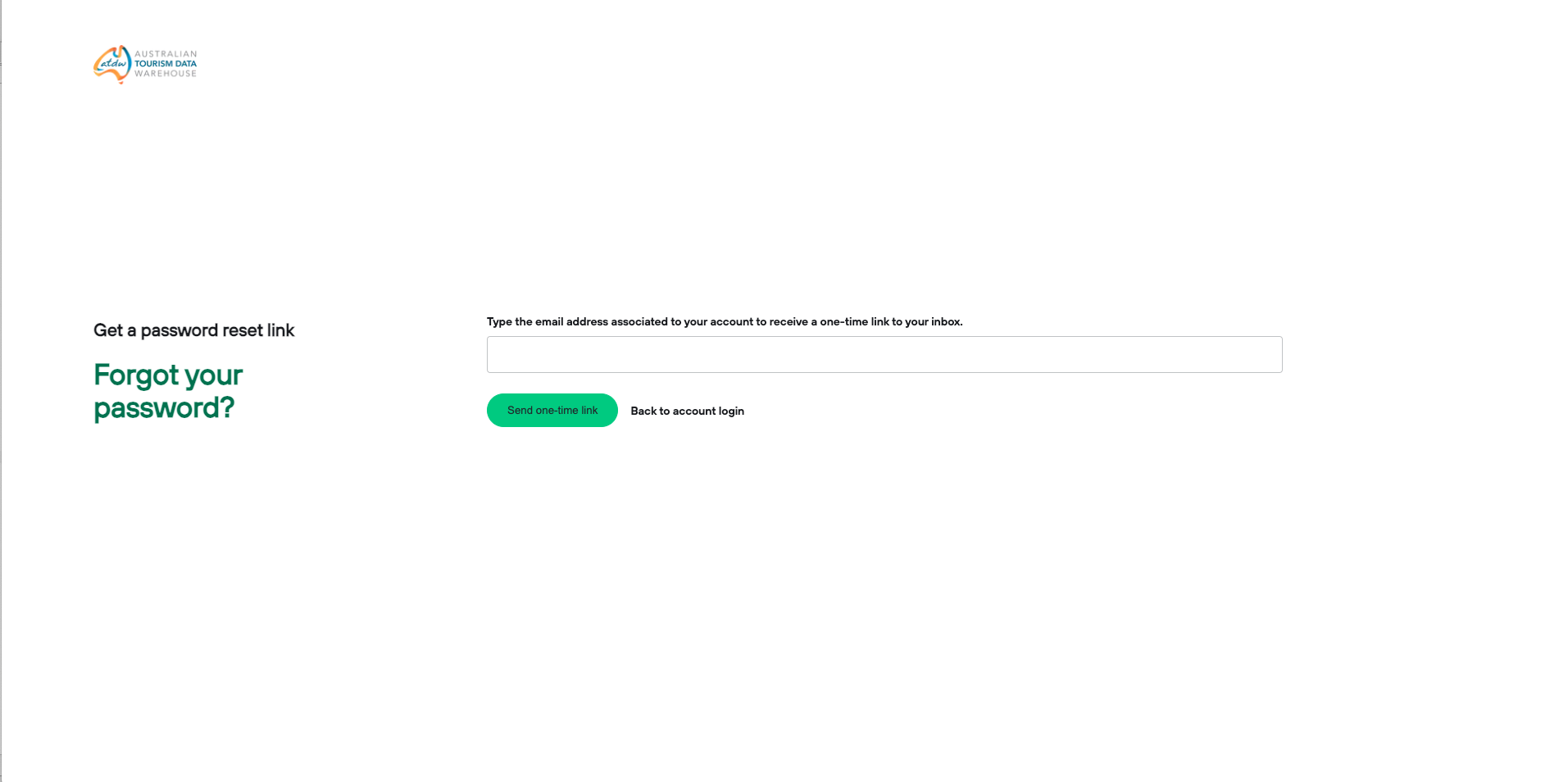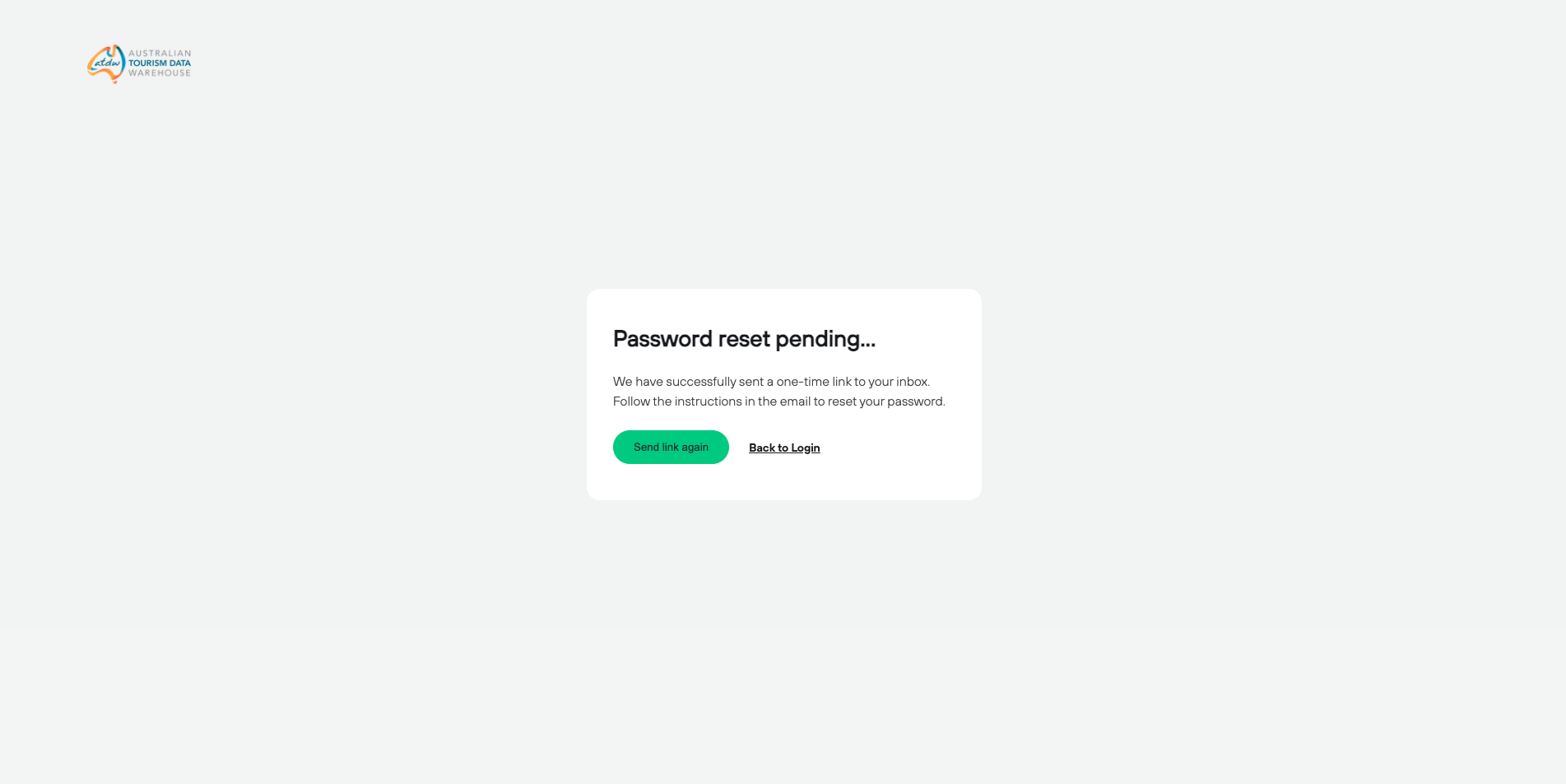 Will my current profile carry over to the new platform?
Absolutely! Your current profile/listing and all content will be migrated to the new platform when we launch. The current platform will be offline for approximately 48 hours whilst we switch over. After which all content will be available upon your next log in to the new platform.
Are there changes to the content in my profile?
Some new content areas have been added, including Sustainability, improved locations, brand assignment and updates to accessibility.
Other content may be collected in slightly different ways such as description and opening hours, but all of the content within your current profile remains active with nothing removed.
The team at ATDW are always looking for new content to include and currently assessing future options, if you have suggestions we are very happy to receive them.
Are the user permissions the same?
No, the new platform is launching individual user permissions that you can apply to anyone within your account. These will be Manager, Editor and Viewer.
You will now be able to set the relevant permission to users that may not need full access over all your profiles.
Upon launch all users in your account now will be set with Manager access, and you can adjust these as needed. We will supply information on how to do this at launch.
Where will we find the new portal?
With ATDW going through a re-brand, the new portal will found at a new website address, which we can't advise just yet.
But don't worry, when we launch we will re-direct all visitors from the old site to the new ones, to be sure you can find us.
How do I know that information that I receive about the new platform is not from scammers?
Any information will come directly from the ATDW team, or your State or Regional Tourism Organisation. Unfortunately, there are scammers out there who offer directory listings imitating some of the STOs. Just be vigilant with anything asking you to claim your profile or pay for a profile and if ever unsure reach out to the support team at support@atdw.com.au for confirmation.
Who can I go to for support?
The ATDW support channels will all be available, you can reach us through the chatbox, email at support@atdw.com.au or via phone on 1300 137 225.
Please note that the ATDW Customer Success & Industry Support team are here to help, but will also be experiencing a high volume of support requests as they work to assist all Australian operators with the transition, your patience is appreciated during this busy time.
A new dawn
Alongside the Digital Transformation program, we are also standing on the brink of this new era, depicted by ATDWs new name and new brand. Following a comprehensive re-branding activity undertaken with our STO partners, we are so proud to relaunch this platform with an incredible new look, feel and messaging to carry us forward. We'll shortly be in a position to unveil and share our new name and brand with you and your teams.
Whilst we would love to let you in on the secret of the new brand and name, it won't be as fun and exciting for you for launch, so we are keeping it tightly under wraps until then. Stay tuned however for launch information and to share in this exciting journey with us.
The new brand is scheduled to launch before the end of the year alongside our modernised platform, official date and events to be announced soon - stay tuned!
ATDW Profile Reviews:
Yes ATDW are building a support hub, containing knowledge base of various questions and details, as well as PDF guides and some short how to videos.